Web Hosting Plans
Every website needs a great hosting company behind it, because without great web hosting, you risk your website being unstable, unsecured and/or unreliable. Web hosting services provide necessary space and processing power to load a website on the Internet and the size and complexity of your site will determine what type of website hosting plan it will require. Some sites require a lot of space, lightning fast computing power, databases, and programming languages, while some sites require nothing of that kind, are information only sites, and/or take up little space. The only way to know what type of web hosting your site will require is to have a good understanding of how your website was built. There are also several different control panel interfaces available and usually the person who is managing the hosting account will have a preference for what they are familiar with. We'll get into all of this below to help you decide what's best for you.
Shared Servers (Single Business)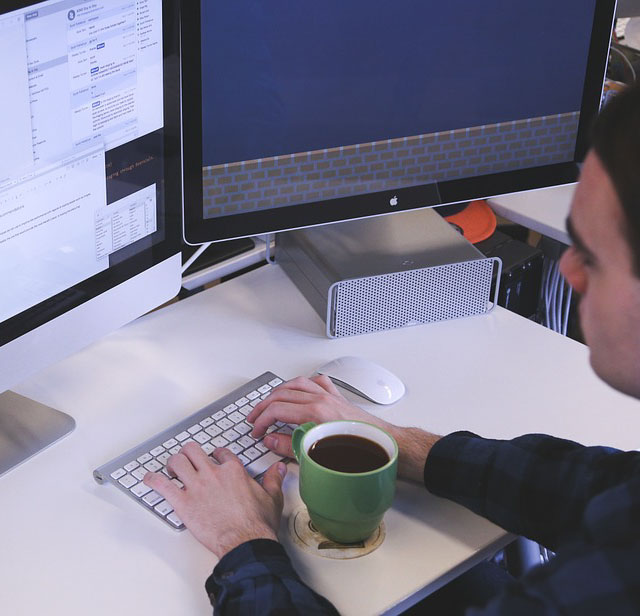 If your website is small, it doesn't require a lot of computing power, and/or doesn't have a lot of traffic (hundreds of visitors per month – to a few thousand), you probably will be just fine with a shared hosting plan. Shared hosting plans mean that the space that is allocated for your website to occupy (just like a folder on a computer) is setup for a single website to run, and it is on a web server with hundreds or potentially thousands of other websites which are all set up in a similar manner, and all the sites use the same system and configuration and share the resources of that single machine. With Searchen Networks you have a choice of using different and popular control panels such as cPanel and/or Plesk; these panels allow you to administer your website, check traffic, setup different users for different options and install and configure your hosting account. It is best for very simple, small websites, which will not require a lot of resources.
Virtual Private Servers (Reseller)
Virtual Private Servers or (VPS) is a better option if you want to have a little more control of your hosting account although it is similar to shared where you're sharing all the resources of the machine with other users. The difference is one machine will be utilized for a group of users who will be allotted more space so that they can create multiple hosting accounts and manage them under one main Manager Interface. VPS will allow one renter of space on the machine to assign or sub lease space underneath them and they will have the virtual appearance of acting as their own host, because users can control all of the features and functions that will be made available to all of the hosting users beneath them. They can setup space for themselves, and they can sub-lease out space for others, however, they're still sharing the same computer with other VPS users and will be limited to what technology and hardware is installed on that server as all VPS users will be using the same computer. This is a good option for those who want to provide hosting services to others or what to control multiple sites under one roof.
Dedicated Servers (Full Control)
Dedicated hosting accounts are far different than both shared and virtual private as it is truly a dedicated server environment with a computer that will not be used for anything else outside of who is leasing it. The entire machine is "dedicated" to one particular customer who can configure it and set it up any way they would like to, as no one else will be sharing it. Dedicated servers provide the most control for those who operate them and they will include unlimited settings and space; whatever the size of space and processing power the machine has, will all be dedicated to this one customer and he or she can set it up any way they want. It's very similar to purchasing an entire computer yourself and installing whatever software and tools you want it to have, but just controlling it from a remote location and not having to worry about hardware failure or keeping it on all the time as the company it is being leased form deals with that.
Web Hosting Expectations
When purchasing web hosting there are near limitless companies which are available to order from as web hosting is big business. It can be compared to real estate whereas an investor purchases and operates an apartment complex and apartments are rented to different tenants. The building landlord is responsible for upkeep on the building, decides who can lease, and sets particular rules which must be followed by all the tenants. There could be hundreds of tenants or hundreds of floors and the landlord will want all apartments rented. Eventually at some point the landlord will run out of space. The landlord collects all monthly payments and decides which space and how many units can be leased or subleased within the building. Shared hosting can be compared to having a single apartment in that building; Virtual Private – an entire floor, and Dedicated – the entire building. This is the gist of how web hosting works and all companies will offer different prices, bells and whistles with their hosting subscriptions. The general rule of thumb applies with web hosting; you're going to receive what you pay for.
Self-Managed, Managed and Fully-Managed
Higher monthly costs will likely include better, faster and more technically advanced support services from a more experienced support team. Web hosting can require administration for some users and others it will be a set-it-and-forget service. Everything depends on the size of your website and what you site requires from its hosting environment. Some hosts will allow you to call in on the telephone for support and/or assistance, while other companies may work by support ticket or email only. The more you pay and the better the company, the better hosting support you will likely receive. If you can do everything yourself, you'll be fine with "self-managed" services. If you require assistance and will likely need support, you're going to want to look for "managed services" so that there is an expectation from the service provider that you're not going to be efficient on your own and will likely require some level of support to help maintain your hosting account. If you choose "fully managed" your hosting company will be expecting to set up, change, update, and configure pretty much everything for you, as "fully managed" means you're going to require a great deal of assistance managing your hosting. Of course the costs will fluctuate from plan to plan and from company to company.
Specific Hosting Plans (Site Type)
Searchen Networks® provides nearly every type of hosting plan available through our online hosting store. There are even options for what type of site you'll be running and different size packages to choose from. These hosting accounts, all of which utilize "shared hosting configurations" include special options for WordPress websites, websites which will require a shopping cart experience that even include the cart technology, as well as hosting accounts that include a website builder program where you could easily click and build your own website from pre-designed existing templates to choose from. These website builder hosting accounts will allow the web site to be built through a piece of software which lets you choose a web template for the general look and feel of the website and allow you to build it yourself by clicking, dragging and dropping elements into place.
If you do not know which hosting account to use or you have questions about how to make a decision, simply call in and ask questions so that we can help you decide which plan will be best for you. Searchen Networks provides hosting services through our partnership with Wild West Domains in Scottsdale, Arizona as well as provide premium executive services through our dedicated machines at Rackspace in San Antonio, Texes. This enables us to provide services regardless of site, size, functionality requirements and/or level of expertise required for management.
Feel free to request more information or call us right now at 561-370-7366 for a free strategic consultation.