John Colascione, Chief Executive Officer
Internet Marketing Services Inc., part of SEARCHEN NETWORKS®, was founded by John Colascione, a website monetization specialist who has been developing web based businesses since 2001. Colascione is Chief Executive Officer of Internet Marketing Services Inc. and is involved in several other businesses which provide services and technology solutions to our customers. Colascione is also a developer himself, the author of Mastering Your Website: Insider's Guide To Fully Understanding Your Website, Search Engine Optimization and Building Your Brand and creates the majority of software, processes and technical solutions offered.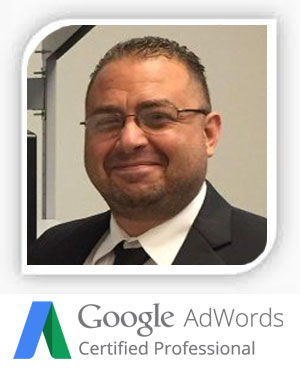 John Colascione is an accomplished E-Business Consultant and Entrepreneur specializing in Business Growth, Optimization, and Maximizing Revenue. Areas of experience: Website Monetization, Localized, Targeted Content, Domain Names, Web Hosting, Search Engine Algorithms, Online Directory Development, Marketing and Management, Trademarks, Service Marks and Brand Establishment.
One of the key reasons our company is unquestionably different, and what genuinely sets our company far apart from its competition – is that our company founder participates in all marketing, management and oversight of client projects ensuring each project is handled with the upmost attention and care while benefiting from the latest technologies.
We believe that when companies retain their owners or founders dedicated involvement on projects those projects success is more attainable and likely. Just as you would want a business owner or foreman on your home improvement project, you want your digital team to have founding executives available for critical consulting when and if tough issues arise. Anything less, we believe, is unacceptable.
Feel free to request more information or call us right now at 561-370-7366 for a free strategic consultation.